FAST AND MAINTENANCE-FREE CIRCULAR SAW BLADE
THE KEY BENEFITS OF USING A FIREWOOD PROCESSOR WITH A CIRCULAR SAW ARE SPEED, FREEDOM OF MAINTENANCE AND A SMALL AMOUNT OF OIL-FREE SAWDUST WHICH CAN BE USED AS HIGH-QUALITY BEDDING MATERIAL FOR ANIMALS.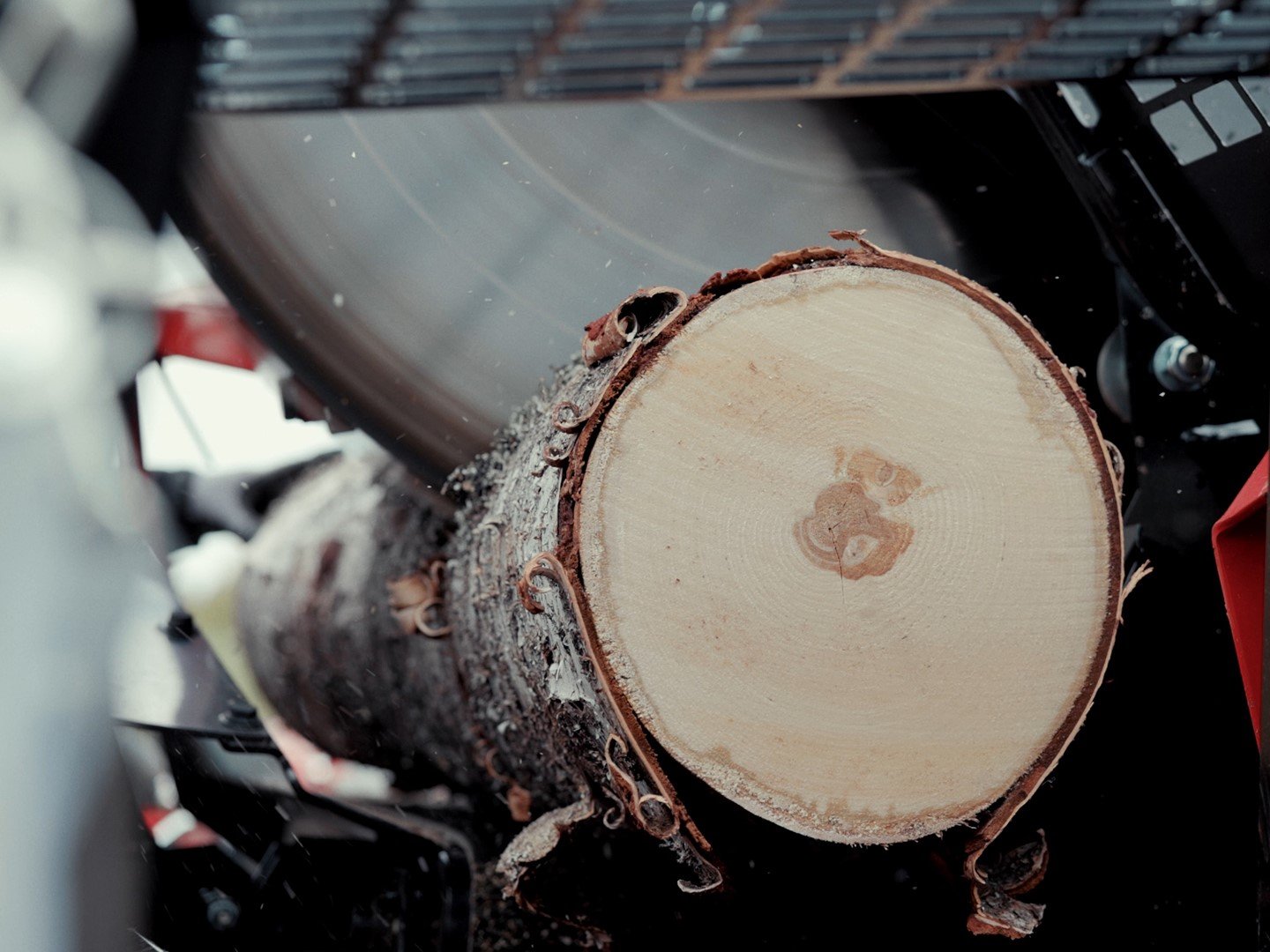 THE HARD-METAL BLADE IS EASY TO USE and it cuts the log reliably and quickly, also typical hardwood trees such as beech.
In addition, the blade will handle grit and stones effortlessly contrary to chainsaws that would easily dull from dirty logs.
NO NEED TO SHARPEN THE BLADE WHILE MAKING 1000m³ OF FIREWOOD!
Circular saws are best suited for true professionals who appreciate speed and high rate of productivity. According to the user feedback, you can produce as much as 1,000 m3 of firewood – or even more – without sharpening the blade. Long sharpening intervals increase the effective working time. Even the splitting blade with quick-release can be changed in a matter of seconds.
TRUE PROFESSIONALS CHOOSE A CIRCULAR SAW BLADE.
Our Estonian end customer Kõpu Puit OÜ makes up to 60,000 loose cubic meters of firewood per year with Palax circular saw machines, which makes 5,000-8,000 cubes per year per circular saw machine. In Estonia, Palax circular saw machines are also available at other large firewood manufacturers whose employees are paid on a piece-rate basis. The workers do not agree to make firewood with anything other than circular saw machines, because with Palax they get the maximum return on their labor input: up to 30-50% better income than with firewood produced with a chainsaw machine.
---
INTERESTED?
Please contact us via leaving your contact information on the form, so we can give you more information about Palax circular saw blade machines and give you a quote.
Also check out our C900.2 Pro+ -model video below!
---